Samridh Jain / Mechanical Engineering, Waseda University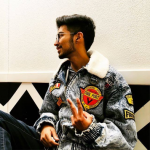 [Profile] I am a Bachelor's student in Mechanical Engineering at Waseda University. Before coming back to Japan, I finished my schooling in India. Prior to that I lived in Japan and this makes my 13th year. Currently, I have joined a Robotics and AI research lab at Waseda University. Beyond university, I am an aspiring entrepreneur and a basketball geek.
On the side, I work around the startup community: working on projects as BARK's curator and studying startups' products and value as an Associate Intern at Beyond Next Ventures.
I joined the MicroMBA program to develop my strategic thinking and broaden my skills in developing and managing products. The course topic proved to enhance my management skills and a smarter leader.
What is MicroMBA?
A short, crash course through the MBA's core topics is an essential step to gain a holistic perspective in working with innovative products. This course was a collaboration between Waseda Business School and the Rady School of Management, University of California, San Diego. In conjunction, the course was designed to provide an insight into the key concepts of Master's in Business Administration for a majority of Engineering students from best of B-schools.
The six sessions covered five essential areas of MBA: Product Innovation, Marketing, Finance, Strategy, and Experimentation. The five concepts allowed the students to understand the differences between invention and innovation, understand its market, analyze a firm's finance, plan strategies and experiment ahead. The MicroMBA curriculum revolves around leadership, planning and business strategy. This was a complete package of an innovator's guide to product management, perhaps even a startup journey.
Alternating lectures between Rady School and WBS, this course had allowed the students to become open-minded. With 51% students hailing from the Science and Engineering Departments and 49% from humanities, the student backgrounds do not specifically teach to grasp the management and business aspect of creating products that B-school courses teach. The students learned how an A/B testing can be done for certain products, how to evaluate a brand's position and develop its value proposition, and how to encourage a creative culture full of innovation. The overviews of strategy and marketing helped us recognize the nitty-gritties of building a successful product.
Personally, I had learned to work on products and services after truly comprehending your audience rather than expecting the product to sell itself. There are hidden layers of understanding your market and multiple factors to be considered in identifying the value one can capture or create. Within a span of three weeks, I have come to several realizations. I hope you, yourself, would go check it out to gain a new perspective and self-develop.
Key Lessons learned:
Inventor is good, Innovator is better.
The first lecture involved learning about the difference between invention and innovation. A frequent mix-up is that innovation is more about marketing an existing concept, theory or product aimed to sell and improve the society. Meanwhile, invention is about bringing new ideas to life. Innovators understand the people's need, the market and commercialize existing ideas for societal benefits.
Know the terrain before going to battle.
The second key learning is to know your customer, company, and competitor. A smart leader should be able to understand the value their customer needs, what their company can provide, and their advantage over the competitor.
Untapped Tech Needs + Unmet Market Needs = OPPORTUNITY
Create and capture value. A critically thinking leader should be able to create value by asking, "How do I meet customer needs in a superior manner?" and be able to capture value by asking, "How can I monetize and scale sustainably?"
Humans lie, numbers don't.
Humans aren't the best at following what they truly say with their actions. The evidence is data and statistics. This is the importance of Experimentation: Distinguishing between what people say and what people really do. The human behavior can be unpredictable often. Sometimes, even the blatant theory of demand and supply can fail when it comes to understanding people's choices. Thus, experiment to understand the causations and correlations of your customer and adapt to it.
The Walk After:
After the sixth session, my brain raced around all the failures and the mishaps that I had seen during my first year at BARK. With a little more comprehension of all the contents, I contemplated on my key learnings and set a meeting with my CEO to reflect on what we could've been better.
At a great length, we scrutinized our shortcomings- it was a hefty pile. To prevent from revealing excessively, the limited 3 lessons are:
Lesson #1: An idea has to be backed by numbers, not just emotions and appreciations.
Lesson #2: We need to be superior than others even though we are a social startup. We need to create an inflow of money to sustain the good work we try to do.
Lesson #3: The value we create has to be greater than the value our customers pay for.
With these lessons learned from the MicroMBA course, we've embarked on a new
chapter with better strategy, management and perspective. As seen, this course
does not only benefit you but helps the people around you as well. If you seek to be
leader and do not know where to start from, this course would be a good place.
---
次回の更新は5月22日(金)に行います。
#MicroMBA