Alex JEN / MBA student at Waseda Business School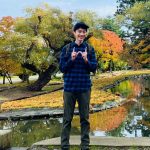 [Profile] My name is Alex JEN, Yu-Hsi. I majored in Mathematical Economics at U. of Wisconsin-Madison and a current 2nd-year IMBA student in Maki zemi at Waseda Business School in Tokyo, Japan.
Certifications/ Working Experiences
Oracle Certified Java Programmer, CFA Level I passed.
2-years experiences in insurance industry as a SAP BPM workflow designer/ Java programmer
2-years experiences in financial industry as a business analyst.
Having traveled to numerous countries and being abroad for more than one-third of my life, I realized one thing—there is no better understanding of my own culture by comparing with the other cultures—via traveling. Such an idea and belief deepened further through the three-days zemi-tour experience at Tsuruoka in Yamagata Prefecture. Moreover, this trip served as a perfect social and economic experiment centered on the concept of technology advancement and conflict with an aging community. Having an IAB (Institute for Advanced Biosciences) of Keio University based in Tsuruoka starting in 2001, it nurtured many start-up firms. It also attracted many young scientists moving from the cities to Tsuruoka, which has a beautiful rural landscape. After visiting the lab on the first day, I was able to gain a more holistic view of the business landscapes located in the Shonai-area through the grand introduction of Takagi-san from SOMPO Japan, working as a researcher representing the urban city worker living there with a business background. He shared many of his experiences collaborating with people from a science background in the IAB lab. Also, he pointed out that there were still some benefits that the local residents could not enjoy as much as the others in the city development process.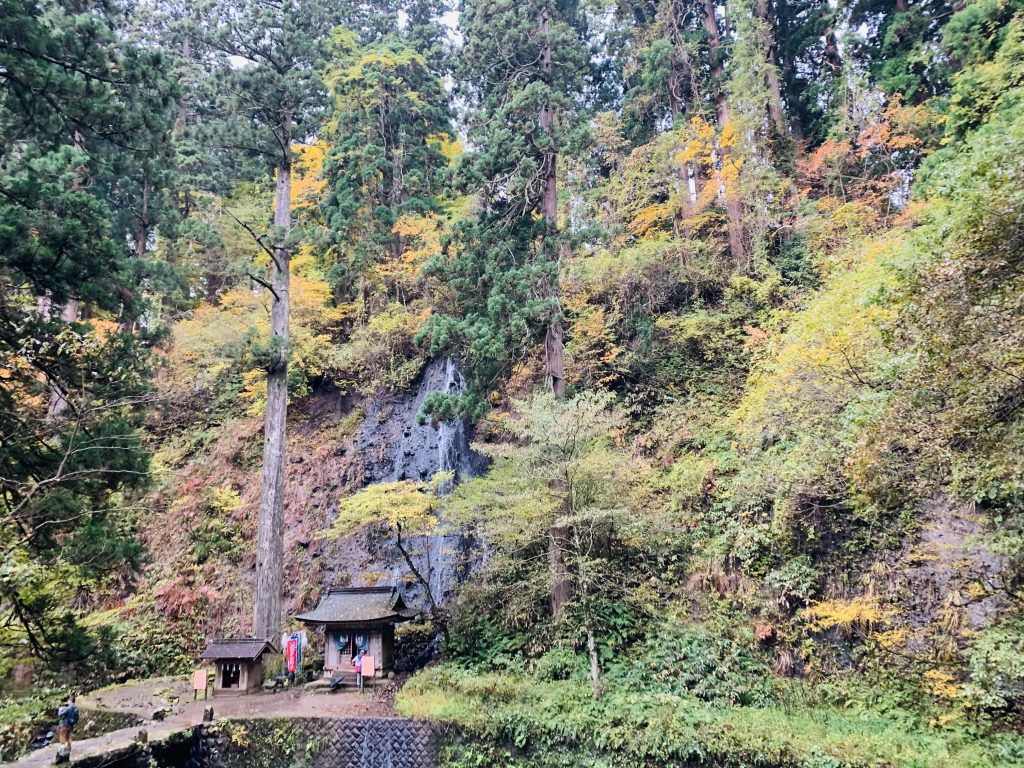 Keeping in mind what Takagi-san mentioned, I was eager to find the proofs with my eyes, but my attention soon deviated to beautiful sights and cuisines. I had the chance to enjoy fine dining and understand the food culture talking to Ito-san—our trip organizer who was born and raised in Tsuruoka. He had a deep understanding of the current business models in tourism and agricultural businesses and was putting effort into preserving the culture long-passed by the roots of Tsuruoka. With his suggestions, we started our first outdoor activity and visited Mt. Haguro—which is known for representing the "present" and its spiritual stretch—the beginning of rebirth, and it is one of the three mountains of Dewa. The other two mountains were Mt. Gassan representing the "past" and Mt. Yudono, representing the future." After climbing up the claimed to be 2,500 stone steps accompany by a river-side spring shrine views and under the shades of splendid aged-trees, I did have a strong sense of rebirth after finishing my Pocari Sweat electrolytes drink. This road to the mountaintop was my most enjoyable hike; especially, the group had a chance of appreciating the Shojin Ryori—Japanese Buddhist Cuisine. After a tiring day of mountain climbing, the students could soak in hot spring to rejuvenate the challenged mind and body at a World-class wooden-made hotel that seemed to be floating over a rice field—Suiden Terrasse. The breakfast there was good of varieties and delicious, exciting book collections, welcoming staff, and amenities for hanging out. It was a charming hotel in its design concepts, and the views were magnificent.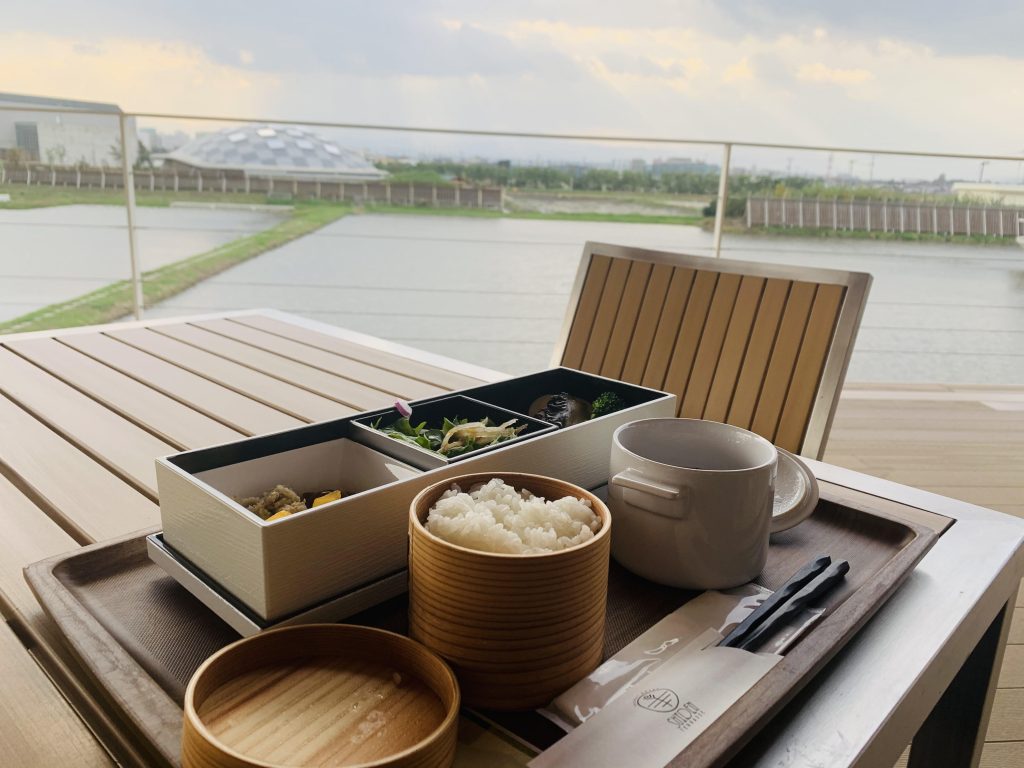 Time flies when you are having fun, and the last day of the trip came without notice. The group visited the famous Kamo Aquarium, known for its extraordinary collections of jellyfish. One thing worth mentioning was the クラゲドリームシアターa 5-meter in diameter water tank full of luminous little creatures, which was a super right spot for a selfie, Insta-bae (posting on Instagram), and group pictures. So far, every moment was memorable. We were able to pick some souvenirs at local businesses such as Beni—which focused on pickling fruits and veggies using Yamagata products and some organic markets. With some loaded bags full of souvenirs along with my favorite dadachamame products, it was not easy to say good-bye to this lovely city when I was on the way back to the airport.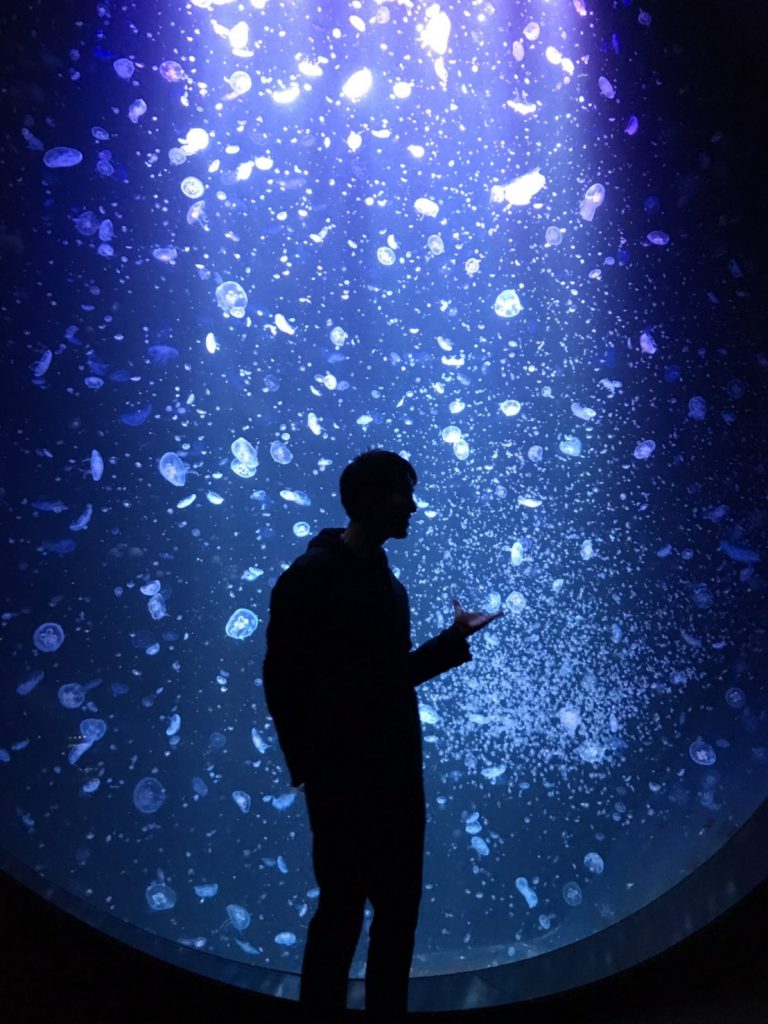 During the trip, I had the excellent opportunity to reformulate my new understandings of the city by interacting with my peers who had great insights. The people, culture, great food, delicious souvenirs (especially dadachamame, a super delicious bean-like edamame which deserves another study tour centered on the food and ice cream made of it, in my opinion). Overall, having a study tour is self-reflecting or stacking new information into my brain and a social learning process. Through communications with my peers, I was able to view things from different perspectives. For the most part, the discussion was under reciprocal learning and is encouraged by the organizers and facilitators the members had on the trip. There were so many things worth exploring in the Shonai area, as I mentioned earlier. However, this conflict still existed between technology advancement and some local people who did not become the direct beneficiaries possibly were harmed by some of the externalities created during the transformation of Tsuruoka city. There are so many goods yet to be explored. However, there are some issues to be solved in this beautiful city of Tsuruoka. I highly suggest Waseda Business School students and young talents paying a visit to Tsuruoka city and working hands-in-hands in problem-solving with the local people like Ito-san and the others who dream big about reviving the city. Under such a collaboration, maybe soon there would be terrific stories made by both parties and new things in one's self may be found exploring different cultures.
---
次回の更新は1月15日(金)に行います。