Alex Jen / 早稲田大学ビジネススクール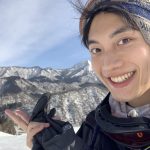 [Profile] My name is Alex. I majored in Mathematical Economics at U. of Wisconsin Madison. Having worked as a full-time programmer for two-plus years in an insurance company, I was aware of the mechanisms of information flows, and my job duty was to develop software that would make business processes more efficient. With the nature of seeking challenges in life and further utilizing my other skills sets, I decided to continue my education. With a finance background and engineer mindset, my goal was to leverage my competencies and become the "problem solver" and the global talent that could contribute to the businesses and society. With that said, I landed in the International MBA program at Waseda Business School in Tokyo, Japan.
---
Once I became part of the Waseda community, the first challenge was to select "zemi" which can be seen as a seminar in English and would be sticking into for two years among all the available options. The first thing that came to my mind was Professor Maki's zemi—Innovation and Entrepreneurship. I ended up going for this zemi was because I believed this zemi would provide me a great environment to scale my knowledge domains in both I.T. and business awareness. Starting from the very first zemi meeting, I realized that Professor Maki encouraged "honest conversation." With that said, the discussion often contains harsh comments that serve as an excellent way to light a fire under the zemi members. Having received both high school and college degrees from western society, I anticipated myself to be at ease under argumentative situations. However, this zemi raised the discussion focusing not only on why the students think of certain things in a certain way, but also provided an analytical approach mapping out the mindmap behind why using quantitative data and real business examples which I found quite challenging. After analyzing the case studies focusing on technology innovation, students were instructed to talk like industry professionals using jargon as a way to have efficient communications and simulating work-life after graduating from the school. Furthermore, this zemi provided great opportunities to connect with different professionals both in Japan and in the U.S., as I obtained my first internship from one of the guest speaker coming into the zemi.
During the coronavirus period, our MBA courses, including the weekly zemi meeting, started to be hosted online. Professor Maki promptly adapted to a new way of teaching online and showed the students how he managed to provide a great online learning environment with his advanced gadgets and sound effects used to vitalize the daunting screen-staring time. During this time, being the zemi organizer for the spring semester, I had a lot more chances to talk to Prof. Maki and other students. With this role, I tried re-learned how I used to learn in task and study assignments as I needed to know why I chose certain studies over the others and anticipated the feedbacks that students would get. I was also grateful for being given the autonomy to do some experiments to facilitate the study and making the bond of maki zemi members stronger via online 飲み会(nomikai—drinking party)and mini-games.
Until this point, things have been texting but inspiring. To catch up with this ever-changing environment and how technology continuously changing the business every day, prof. Maki provided a perfect area honing students' problem-solving abilities and mindset to get students ready for life after graduating. As business sweetens pleasure and labor sweetens rest, I hold a strong belief that every discussion time I spent with professor Maki and my classmates, who are professionals from various backgrounds sharing entrepreneurial mindset and having an interest in technology management, would pay off in the future.
Ultimately, this zemi would be the go-to option for students and professionals who try to build a global mindset and competency in the field of technology management and the business knowledge domains needed in technology innovation.
---
次回の更新は8月7日(金)に行います。