Benedictus Yulianto Wibowo Jayaprana / International MBA M2 Maki-zemi/Waseda Business School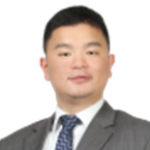 [プロフィール]Ben is an MBA scholar at Waseda Business School. Prior to his MBA journey, he already had a decade of experience working in several positions for the largest multi-business conglomerate in Indonesia, where he developed his passion in business consulting with specialization in strategy management, business process management and innovation management, specifically in the automotive, financial services, mining and information technology industries. In the past, he earned a bachelor's degree in Biology from Bandung Institute of Technology in 2011.
---
I was born in a humble household, where my parents run a small retail business in a small city of Pekalongan at Central Java, Indonesia. The very first time I came in contact with anything related to Japan would have been when I was watching Oshin the series in early 90's. I was still very young and it was a couple years before I started to go to school hence, I was mesmerized at simple things from the drama that I could not find in my daily life in Indonesia, such as: snow, onsen, kimono, jinja, and so on. Further, I often listened to old Japanese instrumental songs such as Kayama Yuzo's 君といつまでも from my father's cassette collection. Since then, I was in love with the Japanese culture and dreamt of building a life in Japan. However, due to the economic condition of my family, I realized very early that I probably will need longer time and more effort to achieve my dream. Therefore, I decided to put my dream in the back of my mind while I was building a career in Indonesia. During these times, I always believe that even though I could not get to my dream as direct or as fast as other financially privileged people, God already listened to my innocent wish as a child and prepared the necessary paths for me to achieve it, which will relate to why I chose to pursue my MBA at Waseda Business School (WBS).
The first path I felt that God has prepared for me was when I got admitted to work at Astra International, the largest conglomerate in Indonesia that has long-term business relationship with various Japanese zaibatsu, such as Toyota, Daihatsu, Honda, Isuzu, Komatsu, Fuji Xerox, including other companies that are related as the keiretsu of each brand. Throughout the decade I spent building my career at Astra, I started to get accustomed with several Japanese working styles and cultures that we learnt from our Japanese business partners such as omiyage, kaizen, asakai, genba, nemawashi, and so on. On top of getting familiarized with Japanese cultures, I also developed diverse business acumen as an internal consultant in Astra as I led dozens of business level projects with C-suites across the group. I believe this would be my second path towards my dream as it inspired me to switch a career in consulting industry and prompted me to pursue an MBA degree, preferably abroad. Around this time, I realized that maybe it was finally the moment for me to start my journey in Japan.
After thorough research and consulting with my family, colleagues and several friends in Japan, I found that WBS was one of few schools in Japan that offers MBA program in English. I considered WBS as my top priority because, Waseda – as one of 東京六大学 (a Japanese equivalent to Ivy Leagues in USA) – offers a wide range of courses delivered by top-class faculties and also has a considerably high rank in English MBA program in Japan on several different listings. Other than that, I believe that Waseda's extensive network of international alumni would be a huge asset, which will help me start building a career abroad. On top of that, I strongly believe that studying in Tokyo would provide me a valuable real-life experience while immersing in an international business atmosphere right at the heart of the world's third largest economy. Furthermore, after travelling to Japan for 7 times, I could understand how life in Tokyo would be significantly convenient with the abundant number of konbini and widespread network of public transportations.
When I joined WBS, I was interested in the Science, Technology and Entrepreneurship zemi because of the interestingly diverse composition of the members, besides the content of the zemi itself. When I first participated in the open zemi session, I quickly noticed that this zemi was like a melting pot where people from diverse cultural background came together and actively engaged with each other to create collaborative learning environment throughout the session. Additionally, though I started my first semester during the height of the coronavirus pandemic, I could see that this zemi tried to use various platforms and tools to make sure that the learning process could be done effectively even during all online or hybrid condition. Furthermore, I learnt that this zemi offered a lot of flexibility for the zemi organizers to design each semester, thus each semester would have different programs depending on the focus that we wanted to achieve or the needs from the members that we wanted to solve.
I felt humbled and thankful as I was entrusted the responsibility to be one of the zemi organizers during Autumn semester 2022. During this time, most of our members were already on their second year of study. Therefore, we designed the semester to prepare the members with the knowledge about current issues in the society as ideas for their thesis research and also the connection to the business practitioners in Tokyo. For this purpose, we utilized the zemi alumni network and created various stimulating sessions from business creation workshop and industry-related classes. I was personally fascinated with one of the projects, where all zemi members were supposed to work in groups and pitch a business plan for one of our alumni in other country. It was one of the most compelling challenges for us all since we are given the chance to implement every knowledge that we have previously received to tackle aa real-life need.
Other than that, we also conducted several classes in collaboration with external parties such as other zemi groups and external companies. This time, we collaborated with online professional network platform company, business design consulting company, and an innovative multinational conglomerate company. Additionally, we had the opportunity to collaborate with both other zemi from within WBS and other faculty within Waseda University. This time, we were honored to have been able to conducted a joint-session with the Faculty of Science and Engineering, School of Creative Science and Engineering. I will forever cherish this rare opportunity, as it might be my first experience to hold such duty in an international setting.
Above all the activities that we have spent in the zemi, I feel that each member of the zemi community – both alumni and current students – is very open minded and willing to support one another. Moreover, I also feel that each member has the drive to learn and improve continuously in every available possibility. I truly believe that this sense of belonging as a community and the unwavering spirit to improve would be the key for this community to nurture the creativity for every member in the past, present and future.
For further communication, hit me up by all means on LinkedIn at:
https://www.linkedin.com/in/benedictus-yulianto-w-j/
---
次回の更新は2月24日(金)に行います。
#ゼミ