Rikako Nomura / Waseda University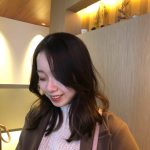 [プロフィール] I'm a fourth year student majoring in Applied Mathematics at Waseda.
Aiming to be a fund manager with a strong math background, I'm learning investment and finance in tandem with my major research of time analysis.
Recently, I'm into bouldering and I practice it hard to be a cool rack climber.
About Micro MBA and Reasons to take it
During the summer vacation 2022, I took Micro MBA course organized by UCSD and Waseda university, mainly designed for people with Science/Technical backgrounds from undergrads to junior scientists.
I was an undergrad student majoring in math, and I had a plan to study abroad to reinforce my math skills in the U.S., and more, I've been interested in MBA course because of my boss, a MBA holder in Wheaton, so the course was pretty fitting to me, which are the main reasons to drop into the course.
And throughout this course, unexpectedly, my image of MBA changed in a tremendous way!
So, in this column, I'd like to share how my thoughts towards MBA changed before and after this course, and what components of this course affected my thoughts.
I will be happy if my column will bring new impressions towards learning business, finance, and management, especially to some of you like me.
Before joining this course
Honestly, before joining Micro MBA, I was doubting if we must learn business or finance at university in order to be a successful business person whatever field they would be in, in other words, I didn't think that it was worth learning business as an academic field.
It's because firstly, market situation is too volatile that we can't apply a particular rules to in an effective way, and after all, the gap can be huge between what is happening in the real world and the examples used in a class room. Moreover, I thought that the definition of Business was too ambiguous, so it's hard to discuss and generalize the points of business as an academic topic.
However, to come to the point first, that was way off.
And luckily, I could find out my misunderstanding towards MBA through this course, so, I'd like to introduce three key findings which triggered to change my thoughts towards MBA below.
Having common knowledge in business
First key finding is the importance of having common knowledge in business, e.g. marketing strategies, finance, management, just to name a few.
As you can imagine, basic strategies and common methods to make profits make you calm, and we'll be able to make a rational decision utilizing various kinds of techniques and systems no matter how bad the present situation is, because all we have to do is just to categorize the problem and apply basic strategies to it.
For instance, when I tried a simulation game in Micro MBA lectures, in which we had to decide the amounts of bicycles to be yielded, and make more profits than others do, I could not make rational decisions and it took long time to get used to make profits stable at first. But, after learning some basic ways to think, it became much clear to what to be focused on and easier to set the amounts of bicycles using only two sets of data about the bicycle market, which is showing that whether being good at understanding numbers or not doesn't matter in terms of business, rather than.
According to this example, it doesn't need any cutting-edge technologies or data-driven reports to make profits in business, especially in a starting company, but it definitely needs basic ways to think in business to get knack of making profits in the market as soon as possible.
Understanding risks properly
Second key finding is that the skill to evaluate how healthy the company is leads us to a safety company management.
As you know, the most critical and difficult point in running a company is risk hedge. As I said above, it is impossible to carry out something after gathering enough information in business, that means no matter how big actions we make, we always be with risks to make mistakes. And the only way to avoid a huge mistake we may make is to evaluate company's condition periodically, and understand when to withdraw from the business, one of which is financial knowledge.
If you have proper financial knowledge, you can find where the dangerous point is, make decisions bravely to avoid making huge mistakes, and revise the vector your company heads for with the money you saved.
In fact, after taking finance classes in Micro MBA, I started to learn more about how to see B/S and P/L, and used the knowledge to choose the stock brands to buy. And, surprisingly, the result in stock investment got much better than before, which is showing how important evaluating companies' health conditions from B/S is.
In addition, evaluating the future of each company from financial info needs not only financial knowledge, but basic strategies too. B/S or P/L is not complete data, because both are past data, which means we must have another way of thinking to evaluate future risks, that is exactly the basic strategies. If you know them, you can predict what will happen to from various aspects according to common strategies worldwide top-level managers use.
Logical thinking don't work well in business
We can often see the word "logical thinking" on various companies' job listing as an essential skill to be successful business person though, considering logically too much and stick to it are not good in business decision making.
Of course, logical thinking works well in many cases in business, but "scientific" logical thinking needs more solid and perfect hypothesis backed up with verifiable data, all processes of which takes too long time and much money, so it's not practical in the real business. And more, rational decisions are not always correct in business.
Despite of the fact, most of science majors do teach only the way to solve problems on the promise that complete data and tools are fully prepared beforehand, and the situation lacking data is usually out of discussion.
As for me, STEM students' weak point is the lack of practice under the situation lacking data, information, and time to test hypothesis we built.
I know STEM students are pretty good at hypothesis-testing cycle based on the facts, and that makes them successful though, we usually don't have enough data to build perfect hypothesis and time to test them again and again in a business.
Then, MBA program is the best place to complement the weak point for such students including me.
By getting used to iterative try-and-error processes during pursing MBA, we can make more chances to apply the stuffs we invented in academia to the real world, which is one of the biggest honors as a scientist.
Conclusion
Lastly, I'd like to sum up that Micro MBA became a precious opportunity to me to realize the significance and the fun of business classes.
Other than the skills stated above, I could achieve a strong discussion skill and proactiveness throughout the classes, and I believe all skills and mindsets I got will boost my life in different scenes, not limited to career.
Taking advantage of this amazing experience, I will keep learning business and finance, and seeking chances to apply my mathematical knowledge to these fields.
Again, I can't thank you enough to all professors and staffs who helped us learning in this course.
---
次回の更新は6月10日(金)に行います。
#MicroMBA