Yunjun Kim / International MBA M2 Maki-zemi/Waseda Business School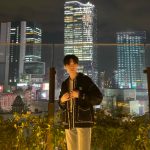 [プロフィール]Born in Los Angeles, Yunjun graduated from the University of Southern California with a degree in Business Administration and East Asian Languages and Cultures (Japanese). Upon graduation, he began working as a Business Analyst at the Walt Disney Company in Southern California. After the Covid-19 pandemic disrupted businesses around the globe, Yunjun returned to higher education attending Waseda Business School in Tokyo, Japan. On the side, he runs a youtube channel (Ballin' with Bamba) that introduces NBA basketball topics to a primarily Japanese audience.
---
Why I chose to come to Waseda Business School
East Asia, from a geopolitical and economic standpoint, is experiencing rapid development and globalization, making it an exciting place for those who wish to start or grow a career in an international setting. With this in mind, and having studied Japanese since high school, I made it a goal of mine to live and work in Japan during my 20s.
In addition, data science, machine learning, and their applications to influencing business decisions are fascinating areas of study that I aim to center my career endeavors within. Specifically in Japan, data science is a relatively new academic discipline in comparison to other developed countries such as the United States. As such, while some might see this an unideal environment to develop data science skills, I see Japan as an environment with great potential and boundless opportunity. Having the opportunities to apply existing and proven business practices to Japan's market that has such room for improvement makes this country an appealing place for me to challenge myself and grow.
Prior to coming to Japan, I worked as a business analyst at the Walt Disney Company in Southern California. While attempting to transfer to Disney's offices in Tokyo, I was recommended by a business superior to attend business school in Japan not only to gain management level skills to advance my career, but also to make my adjustment to life and work here in this country more seamless. With its strong alumni network and renown business programs (both in English and Japanese) Waseda Business School was the perfect fit for my needs.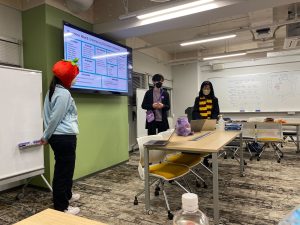 Why I chose to come to Waseda Business School
When a student is heard to be a member of Maki Zemi, there is a distinguishable sense of commitment to acquire knowledge in addition to a close-knit sense of "family" attached to this identity that I carry with pride. In this zemi, we cover a variety of business topics in an even greater variety of education methods while managing to have fun during the process. Ranging from entrepreneurship projects in collaboration with innovative researchers at Keio and Waseda Universities, to company visits at FujiFilm and LinkedIn, to Tsushima Island field trips in partnership with local fishing industries, the variety and scope of educational value an MBA student can receive from this Zemi is indispensable.
As an entrepreneurship focused zemi with an innovative spirit at its core, we constantly adapt to new technologies and change our ways of organizing zemi activities in an attempt not only to continuously improve ourselves, but also to adjust to an ever-changing society. With an open and inclusive culture, and several methods of communication, we exchange ideas and voice our opinions to applaud the successes of fellow members and to challenge the status quo. This spirit of constant change and adaptation to new business environments is a mindset that I will certainly carry with me throughout my career in Japan and throughout my life.
Professor Maki's Innovation and Entrepreneurship Zemi is a privilege to be a part of as it provides both comprehensive educational activities and a strong sense of community with high standards. It is everything an aspiring international business student could ask for from a Zemi and more.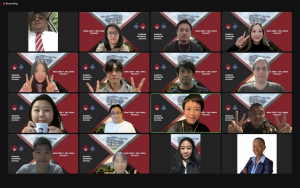 ---
次回の更新は2月10日(金)に行います。
#ゼミ