Brendon Ross Pritchard/International MBA M2 Maki-zemi/Waseda Business School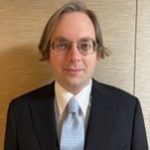 [プロフィール]Born in Southern California, Brendon graduated from Princeton University with a degree in East Asian Studies. Upon graduation in 2007, he moved to Japan and worked as a Coordinator for International Relations on the northern island of Hokkaido as part of the JET Programme. From there, Brendon moved to the Tokyo area and entered the video game industry as a translator. Most recently, he served as a Global Coordination Manager at Sony PlayStation.
---
Why I Chose to Come to Business School
During my undergraduate studies, I focused on Japanese language and history, topics which were incredibly useful in my early career as a translator in the video game industry. However, as the years went by, my positions shifted away from localization and more towards project management and strategy. In my most recent position, I was managing multiple projects and teams around the world as well as creating marketing beats and campaign moments for our products. This was exhilarating work, but I was keenly aware that I lacked any formal education in finance or management. Though I started out as a translator, I realized there was one language I was not able to speak: the language of business. Thus, I resolved to enter Waseda Business School's MBA program in order to formalize the business concepts and practices I had intuitively learned over the course of my career.
Lab 2 Market
One of the very first projects I had a chance to be a part of as a member of Maki-zemi was a Lab 2 Market initiative with Keio University Professor Kenjiro Takemura. We were tasked with finding a commercial use for the professor's research in ultrasonic motors. This was really my first exposure to research science since graduating university despite always loving science and mathematics. Unlike university, however, this time I needed to take the perspective of potential customers and their needs in order to help direct Professor Takemura's future research.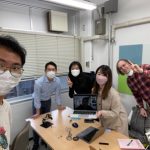 Amazingly, these discussions led us to the massage chair industry, an area none of us had any experience with. We ran surveys with prospective users, contacted facilities that use massage chairs in their relaxation areas, and even interviewed representatives from major massage chair manufacturing companies. Not only did this research drive a large number of new connections and contacts, but it also revealed that the skills I was learning at WBS, combined with my own career experience, could be applied to unfamiliar industries, even one so distant from my video game industry roots.
Kyotango Visit
My horizons were further expanded during our zemi visit to Kyotango, a town in north Kyoto Prefecture famous for its traditional artisans. The local government is keen to support and jumpstart these industries. Combining both artistry and technique, these craftspeople produce everything from sake and lanterns to katana swords and textiles woven with coral. Despite their small workshops, these artisans have received international acclaim for their products and already have a global customer base. Even so, they need business experts to help them both maintain their traditions and achieve sustainable income. At the same time, it was heartening to meet with public sector officials who recognize this reality and pledged their support, in particular Kyotango Vice-Mayor Kenshiro Hama.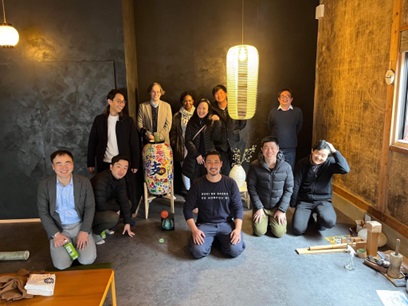 Experimental Design Tournament
As the conclusion to my first year as an MBA student, I took part in the Experimental Design Tournament 2022. Using knowledge and skills gained from our studies in Maki-zemi on business experimentation and behavioral economics, I presented my idea for a new experiment to judges from Waseda University, University of California San Diego and the University of Alabama. My experiment looked into ways to improve customer behavior in public spaces. Specifically, I wanted to see if charging a nominal fee for the usage of public restrooms could encourage users to keep them cleaner, leading to better experiences for customers and reduced cleaning costs for businesses. It was a great honor to come in second place after the final round of judging, and I intend to integrate parts of this experimental design into my master's thesis.
Sri Lanka Project
Lastly, we are currently in a dialogue with Maki-zemi alumnus Ramesh Asanka Wijesinghe who lives in Sri Lanka. Sri Lanka has suffered from a prolonged period of economic and political instability, a situation only exacerbated by the coronavirus pandemic. He asked for our assistance in formulating a business plan that is both executable and sustainable in the midst of Sri Lanka's challenges. Last month, we gave him our final pitch presentations. One of my biggest takeaways from all the groups' ideas was the important role that Japan might play. Thanks to its physical and cultural proximity, Japan can serve as a gateway and a model for developing countries in Asia in ways that developed nations in the West may not be able to. Moreover, we all saw how business insights and ideas can have tangible benefits for those facing difficult circumstances, both individuals and societies. This is an ongoing project, and I am confident our ideas will help guide our alumnus toward an exciting new.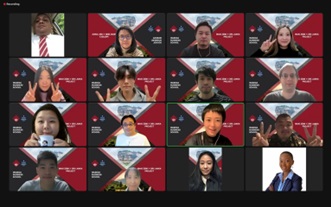 Conclusion
All of these projects have taught me that business skills learned in one industry can be applied to any field. Not just to any field, but to any country as well. Thanks to my work at WBS and Maki-zemi, I have been able to expand my horizons beyond entertainment and beyond Japan to the wider world. What is more, I can see both the benefit and urgency of using these skills in new areas. The livelihoods of the people of Kyotango and Sri Lanka quite literally depend on it. Looking past graduation, I will no longer restrict myself to the familiar, but throw caution to the wind and set off toward unknown frontiers. Once again, I will be a translator, this time translating my business acumen into new opportunities to benefit society.
---
次回の更新は12月16日(金)に行います。
#ゼミ