KOBUTETSI Immaculate / Waseda Business School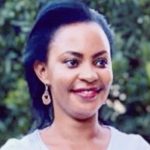 [プロフィール] Immaculate is a second year MBA student at Waseda Business School. Immy has a bachelor's degree in Business Administration majoring in Accounting and Finance obtained from Nkumba Univeristy in Uganda, East Africa. She has also worked as a Financial Economist in the Department of Development Assistance and Regional Cooperation in the Ministry of Finance, Planning and Economic Development in Uganda.
Joining Waseda Business School
I grew up at a time when many people in Uganda were fascinated by 'made in Japan' products such as televisions, phones, motor vehicles among other things. Brands like Toyota, Sony, Panasonic, Toshiba, Sharp were household names during my childhood. This actually ignited my interest in Japan as country; I wanted to further understand the reasons behind the success of Japanese brands at the global business stage.
My interest in Japan was further influenced by my previous experience as a JICA desk officer at the Ministry of Finance, Planning and Economic Development in Uganda. Once I decided to pursue my master's degree, I knew that there was no better choice other than Japan although I was not sure whether I could get opportunity to fulfill my dream. As luck would have it, I was offered a scholarship by JICA Uganda to study at Waseda Business School; I was over the moon. I chose Waseda Business School (WBS) in particular because it is ranked as one of the best universities and business schools in Japan and Asia as a whole. WBS embraces diversity given that it has many international students from all over the world.
By choosing Waseda Business School, I hoped to expand my knowledge in business especially through use of technology-based innovations. Waseda Business School provided a real learning opportunity for me to further explore the Japanese work culture in particular as well compare my culture with that of the people in Japan. Additionally, Waseda Business School is the top private university in Japan for graduate employability thus I believed this would provide me with better employment opportunities both in Japan and Uganda after my studies.
My Maki-zemi (zemi activities) Experience
Innovation Technology and Entrepreneurship is an exciting zemi to leverage on if someone really want to succeed in startups. Lab to market as one of the zemi activities "technology seed", helped me to interact with different professors from other Universities and guest speakers from different startups. I also learnt about development of new technology and how it can be harnessed to improve business processes. For example, salt chip technology was a fascinating discovery; it showed the ingenuity that is required to solve human problems.
Experimentation is another critical learning point I have acquired from this zemi. At the onset, it seemed to be very complicated for me to comprehend but through several trials and discussions with fellow zemi members, I can admit that learning experimentation has helped me to expand my way of thinking. I can now try several simulations for the success of any business. Furthermore, individual and group presentations often done in zemi sessions have helped me improve on my confidence and public speaking skills.
One of my biggest challenges during Maki-zemi were the new tools used during teaching sessions such as slack, Miro, Teachly, sildo and others. Coming from a country where digital education technologies are still new, adapting to the new teaching methodologies was no mean feat. Once I got used to them, I found them very interesting and useful for sharing Zemi information on class updates, for collaborating and interacting with both online and offline members during zemi class discussion, quiz, presentation, etc. hence gaining a great experience of the uniqueness of Maki-zemi which I will also practice in any business in future by coming up with new ways of doing things.
This zemi encouraged me to always take a lead in specific activities where I had the expertise and furthermore engage in sharing with others to make them understand more in areas, they have got less experience. This is in line with the Maki-zemi belief that "No one should be left behind"; we learn together and prosper together. This gave me experience on how to operate business successfully building good relationship with employees and customers as well. I cannot forget to highlight the importance of the endless Nomikai I attended with the evening MBA Maki-zemi students. It has helped me to create more friendships with fellow Japanese students which I believe will be of great help in future after my MBA.
Company Visits and Trips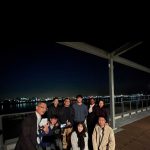 The company visits to King Skyfront at Kawasaki and Xcom Global at Shibuya have also made my studies at Waseda Business School memorable. Our research study tour to Kyotango city via Kyoto was also an exciting experience. I was able to experience Japan's countryside as well as the Shinkasen train; indeed, it moves like a bullet.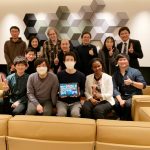 Trip to Kyotango City
The trip was conducted to propose cooperation and collaboration regarding regional revitalization, innovation and ecosystem formation between local government and Waseda Business School. Additionally, the trip was arranged to seek opportunities to promote international exchange and relationship with overseas countries. The field tour was organized by Associate Prof. Kenetaka Maki, and we were hosted by the deputy mayor of Kyotango City, Mr. Kenshiro Hama.
During the trip we were able to visit the long established sake brewery. Sake is a Japanese alcoholic drink made from fermented rice. There are different types of sake include; Junmai-shu, Honjozo-shu, Ginjo-shu, Daiginjo-shu and Nigorizake. Production of Sake begins with kome-koji, where the rice starch is converted into fermentable sugars. The sake is later filtered, pasteurized, and bottled. At Kyotango, we also learned about how chirimen; a type of silk crepe, is used in making a kimono. We were also able to learn about the traditional lanterns called tōrō. Tōrō are classified in two main types, the tsuri-dōrō (hanging lamp), and the dai-dōrō (platform lamp) used in gardens. Toros are made of stone, wood, or metal and was originally used only in Buddhist temples, where they lined and illuminated paths and they were also seen as an offering to Buda.
The trip would not have been complete without a visit to Amanohashidate one of Japan's most scenic views found in the coastal region of northern Kyoto prefecture in Miyatsu City. Amanohashidate is a natural work of art created by the Sea of Japan and the Noda River, flowing from its source on Mt. Oe. The mysterious beauty, the white sands and green pine trees present a truly superb view. The trip climaxed with a sumptuous dinner which was attended by local citizens as well as government staff. Our trip to Kyotango City was a memorable experience.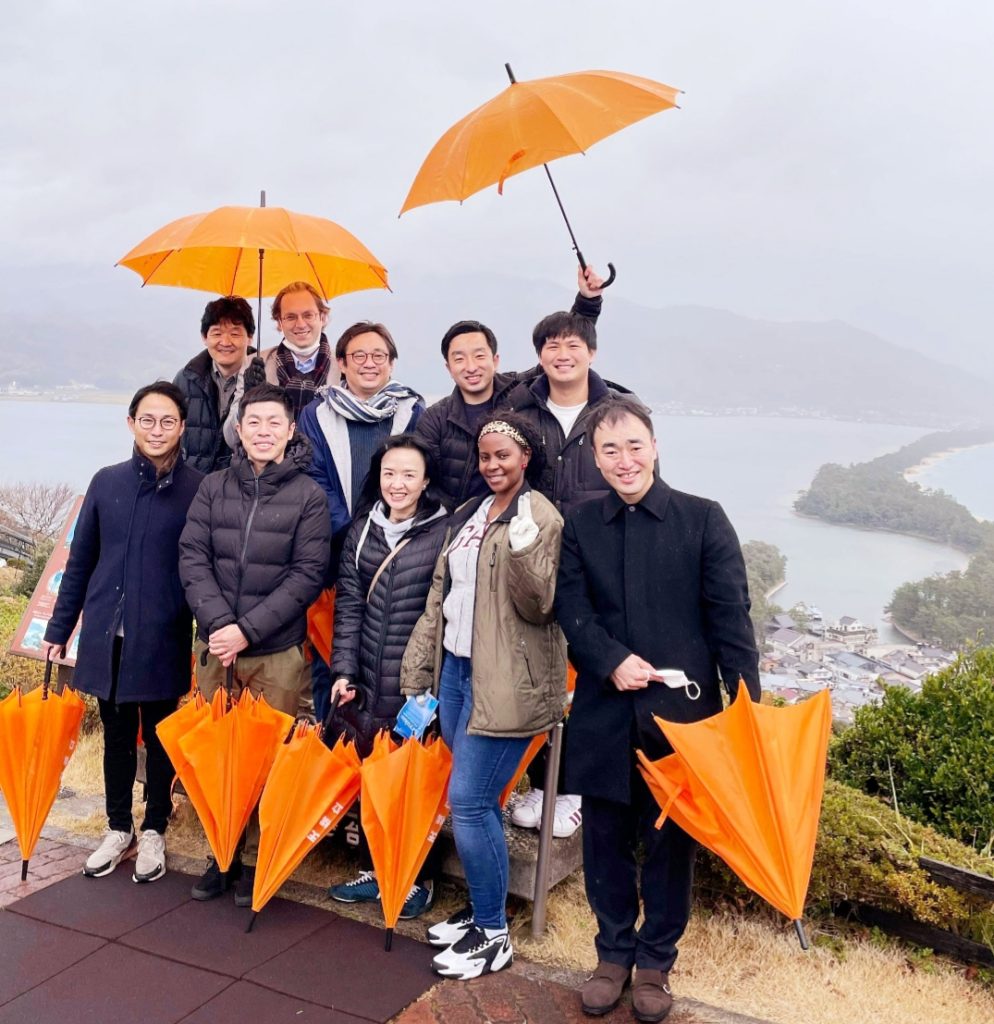 ---
次回の更新は2月18日(金)に行います。
#ゼミ